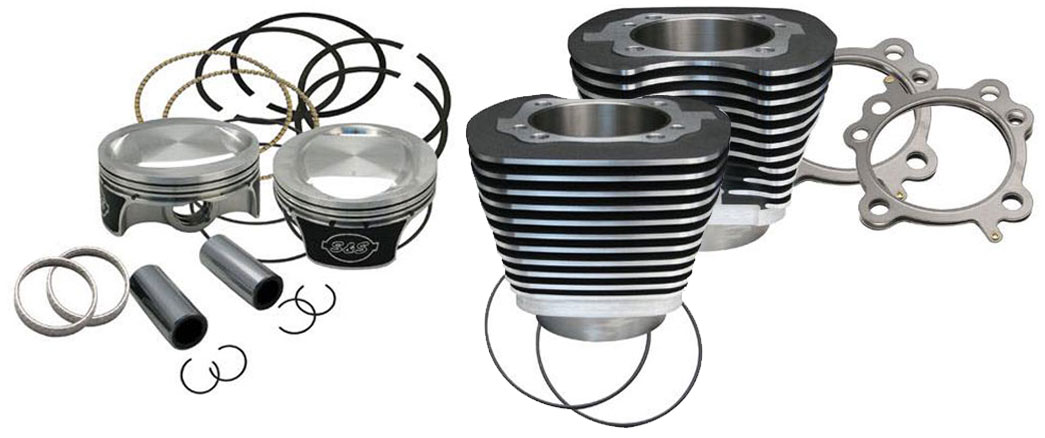 Big Twins 96, 103, or 107ci from
£650
Sportster 883 to 1200 conversions from
£650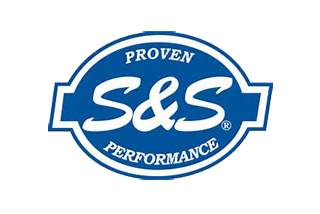 Bigger is Better, and if making something bigger is easy, that's the best!  A big bore kit is an easy way to achieve more displacement, it can be installed without rebalancing flywheels or boring the crankcases. That's the idea behind the new big bore kits for big twins. In addition to the ease of installation, they look great because the cylinders are available with the same silver or wrinkle black powdercoat as stock, so they match the stock finish of your engine.
These cylinders have the largest bore that we feel can safely be used in a cylinder with stock spigot diameter.  In fact, this kit is only offered with S&S cylinders because, even though stock cylinders can physically be bored to fit the 3.927" pistons, we are not confident that the material used to make the stock cylinder liner and spigot is strong enough.
The cylinder liner material in S&S cylinders is much stronger, and has proven its ability to stand up to the added power in numerous dyno pulls, street miles, and a lot of quarter mile drag strip runs.  There is a trade-off for the ease of installation, which is that only one piston oversize is available for this kit.  This really is as big as we are willing to go with a stock diameter cylinder spigot.
'Pretty fast for a stock bike, brother!' That's a comment you might hear when you're running an S&S big  bore kit with our new, redesigned and retooled cylinders. We've made a host of changes to improve the strength and cooling capabilities of our big bore cylinders, but best of all we've made them cosmetically difficult to tell from stock Harley-Davidson jugs. Upgrade your ride with more displacement and power, but don't let anybody know!
These big bore kits yield excellent results with stock cylinder heads, but a performance cam is recommended to get the best performance.  To make the engine easier to turn over at start-up, we recommend the S&S Easy Start cams with built-in compression releases.  For the absolute best performance, we recommend S&S cylinder heads with increased head flow and resulting power increase.